NO MINIMUMS · DIRECT TO CONSUMER · SMALL BUSINESS AND START UPS
FROZEN FOOD SHIPPING
Frozen direct-to-consumer shipping solutions with no minimums.

PERISHABLE SHIPPING SOLUTION FOR SMALL BUSINESS
Navigating the complexities of shipping frozen food across state lines or even the country while ensuring they remain frozen can be frustrating. Frozen Garden will pick, pack and ship your frozen food products right to your customer's door. Plus, our close partnership with UPS allows us to pass on highly competitive shipping rates with fast delivery times. With our centralized location in Indiana, we can reach 94% of the US population in 1-3 days Ground with the remaining 6% fulfilled with 2nd Day Air. This allows you to reach a national customer base, keep frozen shipping costs low, and meet growth trends regionally and nationally.
NO MINIMUMS
that's right, no minimum shipping volume required and no monthly fee for frozen shipping fulfillment
WHAT YOU NEED
there is no pre-purchasing of shipping materials when utilizing our stock box and liner options
DISCOUNT RATES
we offer highly competitive discounted UPS shipping rates for all your shipping needs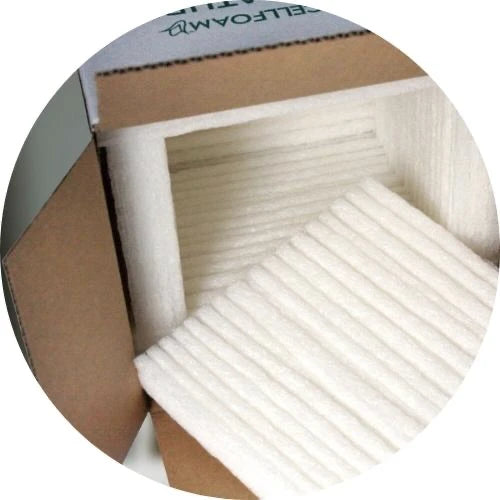 SUSTAINABLE
we use sustainable shipping materials with our insulated liners being made from plants (corn starch)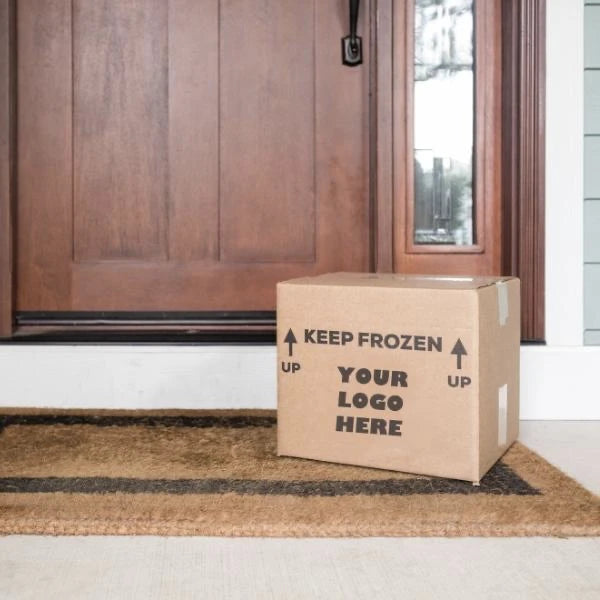 Fully Branded For Your Business
Your customers will never know that you are using a third-party frozen food shipper, as all materials will reflect your company's brand. The shipping box, UPS label, packing slip and marketing inserts will all be branded per your specifications. A seamless customer experience from end-to-end.
NEED HELP WITH MANUFACTURING?
Frozen Garden offers recipe development and frozen food manufacturing solutions for small businesses and start ups.
SHIP DIRECTLY TO YOUR CUSTOMERS
Tired of losing your profits to grocery stores and distributors?
Want to ship your product directly to your customers?
Don't want the hassle of figuring out how to ship frozen food?
Do you want someone to care about the your product as much as you do?
FROZEN GARDEN CAN HELP
Frozen Garden is a hands-on team that's passionate about customer service and satisfaction - maybe even a little obsessed. We're flexible and have the capability to get the job done so you can focus on yours. While we partner with businesses of all sizes, we pride ourselves on being able to help small to medium size businesses ship products directly to their customers. We offer no order minimums allowing you to test your direct-to-consumer market with little to no investment.