Try This Unique Twist on Quinoa: Orange Rosemary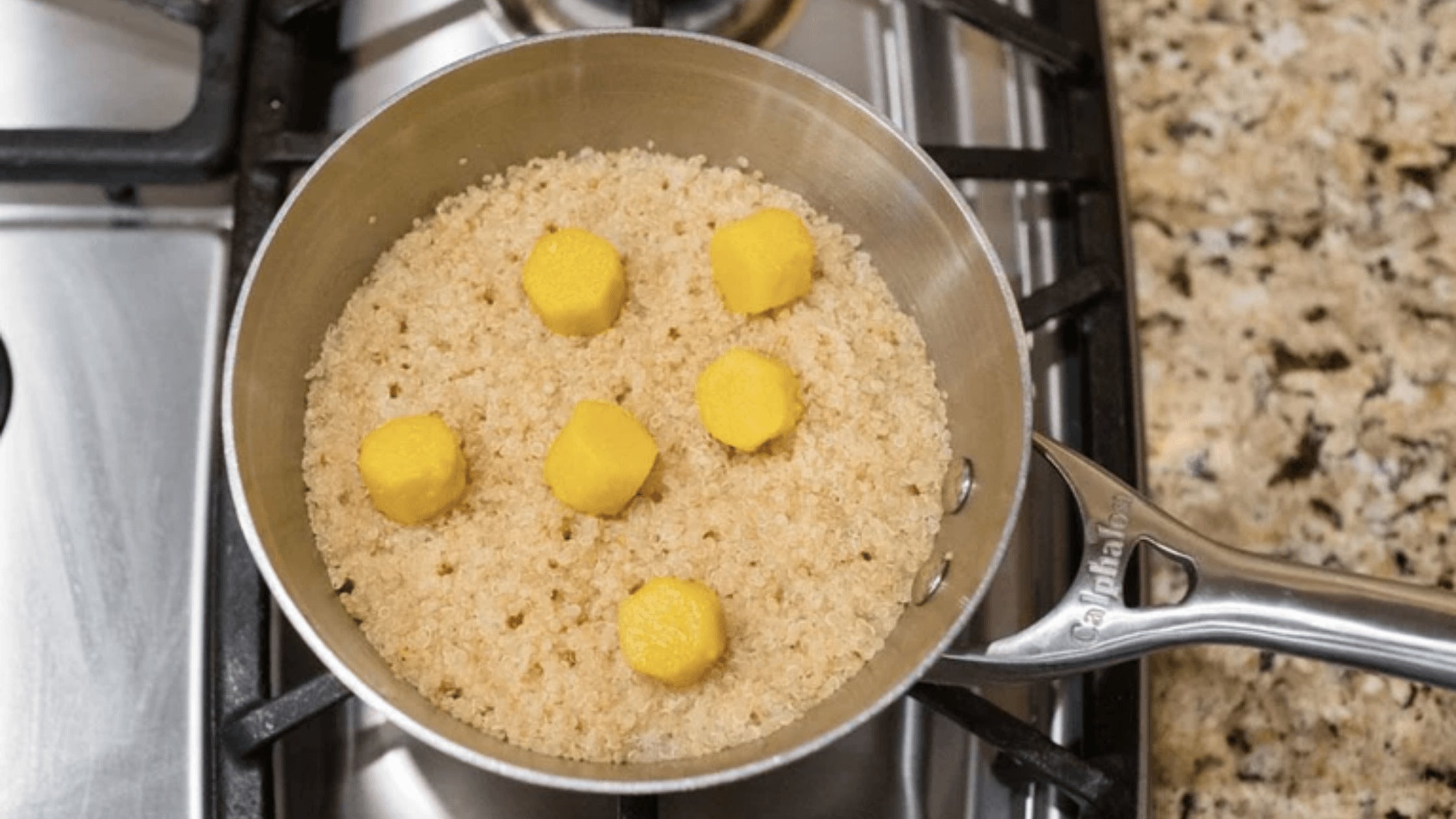 We love the versatility of quinoa. We love it even more with our Orange-Pineapple-Rosemary Fusions. Trust us–add a few for a citrusy burst of flavor that you won't regret.
Ingredients:
1 cup quinoa
1/4 teaspoon fine sea salt
Directions:
Rinse quinoa in a fine mesh sieve until water runs clear, drain and transfer to a medium pot.
Add 2 cups water and salt and bring to a boil.
Cover, reduce heat to medium low and simmer until water is absorbed, 15 to 20 minutes.
Uncover and place 6 Orange-Pineapple-Rosemary Fusions on top.
Return the cover until Fusions are melted.
Stir until melted Fusions are mixed well with quinoa.
Serve.