SMOOTHIES, OVERNIGHT OATS, GARDEN BOWLS & MORE
WHOLESALE & BULK
grocery, restaurant, commercial, food service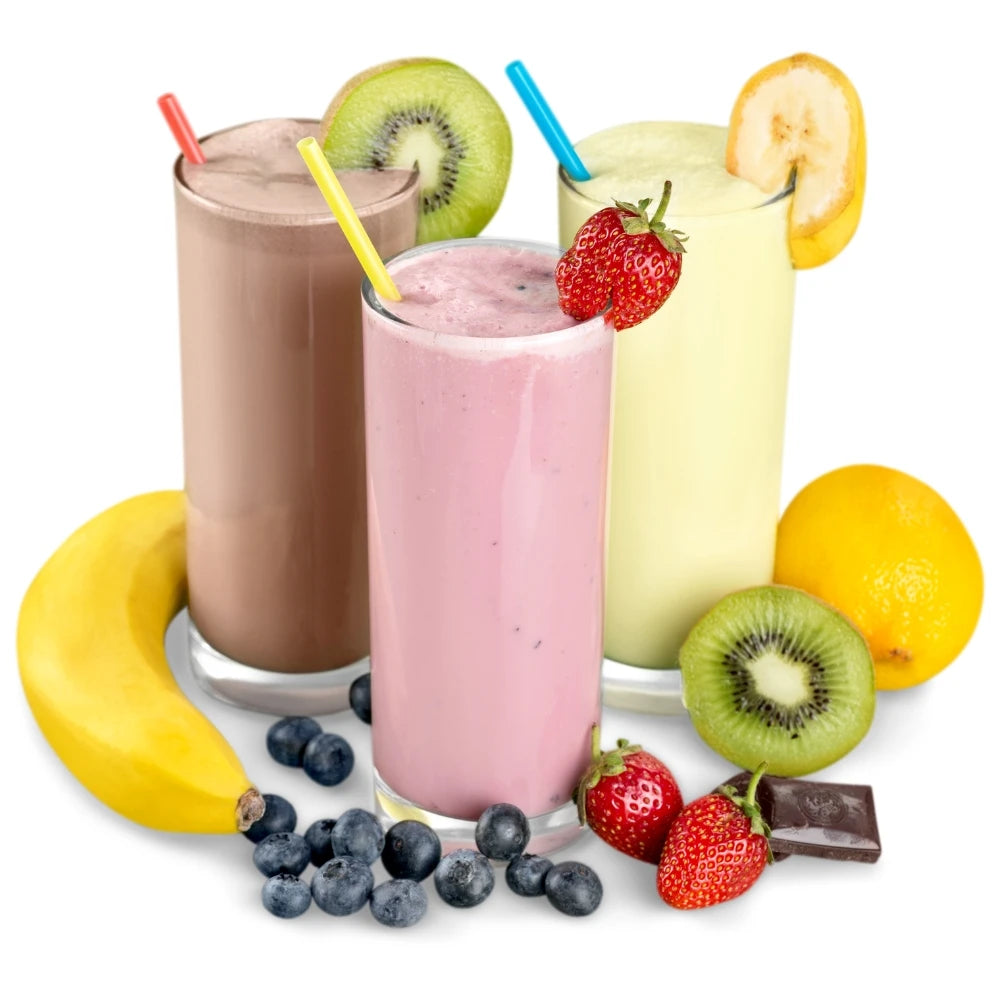 SMOOTHIES, OVERNIGHT OATS, GARDEN BOWLS & MORE
WHOLESALE & BULK
grocery, restaurant, commercial, food service
INDIVIDUAL SMOOTHIE PACKS
Discover the perfect solution for independent retailers, restaurants, and cafes - our individual frozen Smoothie packs. Crafted with premium fruits and wholesome ingredients, these unique and convenient packs offer a delightful taste experience for health-conscious and on-the-go customers. For retailers, they provide a standout product, while for restaurants and cafes, they serve as a commercial Smoothie mix, saving time and ensuring consistent quality. Choose from 15 mouth-watering flavors. Embrace the versatility and quality of our frozen Smoothie packs for a hassle-free smoothie experience that keeps customers coming back for more.
FOOD SERVICE SMOOTHIE BASE
Introducing our game-changing food service commercial Smoothie base - a true asset for cafes, restaurants, and any food establishment. Each commercial Smoothie mix comes with the power to create 15 delicious Smoothies, making it a cost-effective and efficient choice for high-demand environments. What sets this Smoothie base apart is its versatility, as it can be easily customized with various add-ins, allowing chefs and baristas to unleash their creativity and cater to diverse customer preferences. With our three Smoothie base flavors, you can effortlessly elevate your menu, offering a tantalizing array of flavors that will keep patrons coming back for more. Simplify your operations, minimize waste, and maximize taste with our food service commercial Smoothie base.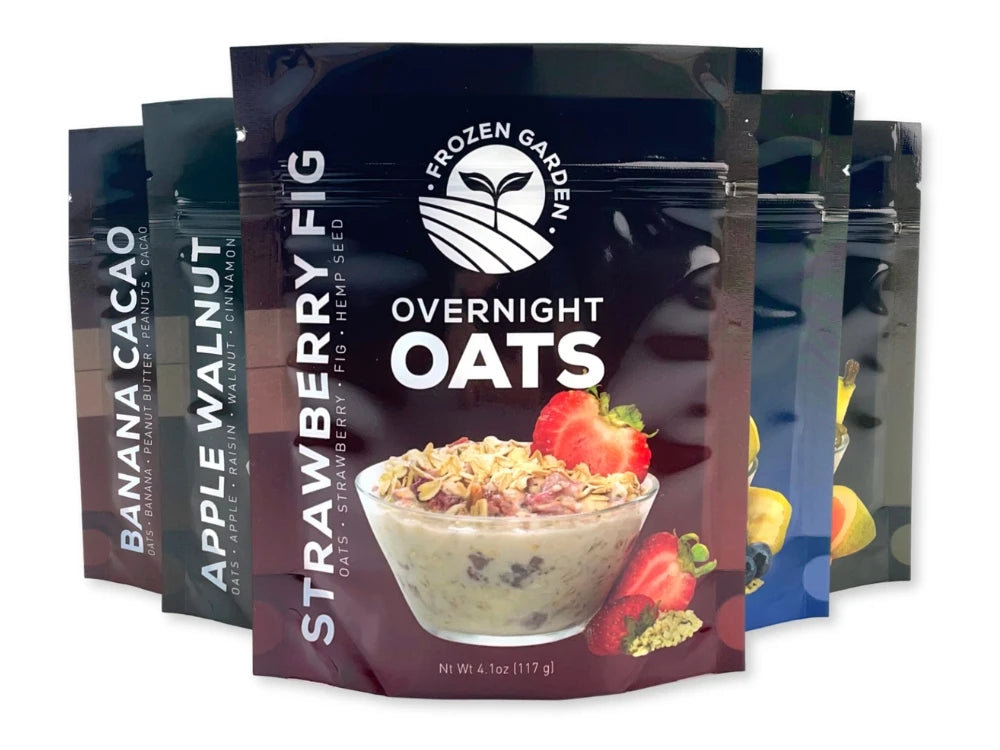 OVERNIGHT OATS
Elevate your breakfast offerings with our wholesome and convenient Overnight Oats. Specially curated for busy mornings, our Overnight Oats provide a delightful blend of flavors and textures that will entice your customers. With easy preparation, simply adding their favorite milk or yogurt and refrigerating overnight, you can offer a ready-to-eat, nutritious treat that will keep your patrons coming back for more. Packed with nourishing ingredients, these Overnight Oats ensure a satisfying and energizing start to the day. Don't miss the opportunity to enhance your menu with the ease and deliciousness of our Overnight Oats, making breakfast a breeze for your customers.
GARDEN BOWLS
Introduce a burst of freshness and flavor to your menu with our delectable Garden Bowls. These thoughtfully crafted bowls feature an array of vibrant, farm-fresh vegetables, complemented by wholesome grains and mouthwatering sauces. Ideal for health-conscious customers seeking a satisfying and nutritious meal, our Garden Bowls offer a delightful balance of taste and nourishment. Embrace the opportunity to cater to diverse palates by customizing these bowls with various protein options, turning them into a versatile and irresistible menu item. Don't miss the chance to elevate your offerings and attract food enthusiasts with the irresistible appeal of our Garden Bowls!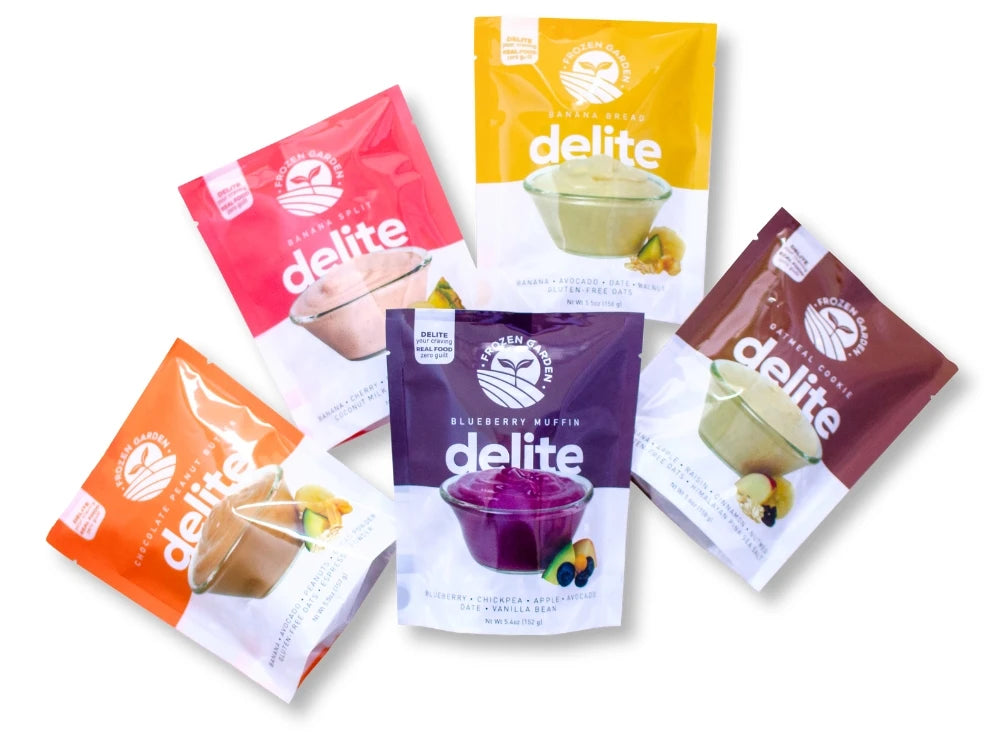 DELITES
Introducing Delite healthy desserts - the perfect addition to your menu for guilt-free indulgence. With our range of wholesome ingredients and innovative flavors, you can now offer your customers a delightful selection of healthy milkshakes. Crafted to satisfy sweet cravings without compromising on nutrition, our Delite healthy desserts enable you to create delicious milkshakes that have no added sugar. From luscious fruit blends to decadent chocolate treats, our options cater to every palate. Embrace the opportunity to captivate health-conscious customers with these scrumptious and guilt-free milkshakes, adding a touch of de-lite to their dining experience.
FUSIONS
Elevate your beverage offerings with our exquisite Fusion water enhancers - the ultimate game-changer for your menu and craft cocktails. Made with 100% pureed fruit and herbs, these enhancers transform ordinary water into a refreshing and flavorful experience that will captivate your customers' taste buds. But that's not all - these versatile enhancers can also be used to craft unique and enticing mixed drinks for your cocktail menu. Embrace the opportunity to add a burst of natural goodness to your beverages, impressing your patrons with the delightful fusion of flavors. Don't miss out on this perfect addition to elevate your drinks and delight your customers in every sip.
HOW TO BECOME A WHOLESALE PARTNER

We have partnered with Handshake to offer easy online ordering of Frozen Garden products direct to resellers. In order to purchase our products wholesale, you must meet Handshake's criteria:
Based in the United States.
Have an established online store, brick and mortar store, restaurant, cafe, pop-up store, or booth which is open and ready for business in the US.
Have a valid reseller ID (known as Sales Tax ID, Reseller Permit, or Resale Certificate in some US states), or a valid reason for not having one.
Doesn't sell on third party marketplaces, including Amazon, Etsy, and eBay.
The products you sell in your store comply with Handshake's Terms of Service.
All Frozen Garden product lines are offered at wholesale prices on Handshake with free shipping* and a minimum order of $200.
*Orders ship on Mondays, Tuesdays and Wednesdays via UPS. Items are shipped frozen and must be transferred to a freezer immediately upon receipt.

WHAT MAKES FROZEN GARDEN PRODUCTS BETTER
REAL INGREDIENTS
Welcome to the heart of our excellence - Real Ingredients. Our products are meticulously handcrafted using a symphony of 100% whole fruits, vegetables, seeds, spices, and nuts. We take pride in presenting you with nothing short of nature's finest. Say goodbye to processed powders and artificial sweeteners; we believe in embracing the real stuff. Every bite is a celebration of authentic flavors and nourishing goodness. With our commitment to purity and natural ingredients, we ensure that each product embodies the true essence of wholesome delight. Taste the difference that real ingredients make, and savor a truly exceptional experience with every bite.
REAL FARMERS
Have you heard the buzz? At Frozen Garden, we have an unbridled passion for local farmers! For us, the real food movement is not just a catchphrase; it's a way of life. We firmly believe that supporting local food farmers is the heartbeat of sustainable and authentic food products. That's why we proudly source a some of our fruits and vegetables directly from local farmers who pour their heart and soul into cultivating the finest crops. With their produce delivered right to our door, we ensure you enjoy the freshest flavors of the season. We take it a step further by flash freezing at peak ripeness, preserving all those ah-mazing nutrients and flavors. The benefits of choosing locally sourced products are unparalleled, from boosting the local economy to reducing carbon footprints.
REAL CONVENIENT
Indulge in the convenience revolution with our nutrient-dense products that redefine healthy eating. We've taken the guesswork out of nourishing your body, making it effortless for your customers to savor the goodness of real food. Whether it's a quick Smoothie or a guilt-free Delite, all it takes is adding liquid and blending for a delectable treat in just 60 seconds. Need an instant burst of flavor? Our Fusion cubes effortlessly infuse water with the delightful taste of real ingredients. And for those busy mornings, our Overnight Oats work their magic while you sleep, ensuring a hassle-free, satisfying breakfast. Craving something warm and savory? Our Garden Bowls can be ready in a mere 2-3 minutes in the microwave. Say goodbye to time-consuming meal prep and hello to the ultimate convenience of wholesome delights. At Frozen Garden, we've cracked the code on healthy eating made simple and convenient - because nourishing your body should be a joy, not a chore!
REAL PEOPLE
At Frozen Garden, we take immense pride in being a woman-owned small business rooted in the heart of Indiana. Our journey began back in 2015 with a vision to redefine frozen convenience, and today, we stand as a shining example of passion and perseverance. From the very beginning, we've been hands-on in every step of our process, making us truly unique. At our FDA registered facility, we roll up our sleeves and do all the manufacturing ourselves. This hands-on approach allows us to maintain an unwavering commitment to quality, ensuring that every product that leaves our facility is a testament to our dedication and craftsmanship. We're more than just a frozen foods brand; we're a community of like-minded individuals striving to make a difference, one wholesome product at a time. When you choose Frozen Garden, you're not just indulging in nourishing delights; you're supporting a movement fueled by determination and driven by dreams. Together, let's savor the taste of empowerment and celebrate the essence of true craftsmanship.
NO FUNNY BUSINESS
At Frozen Garden, we take pride in offering products that are not just delicious but also clean and nourishing. We believe that what you put into your body matters, which is why our products are carefully crafted with your health in mind. We stand firm against the use of GMOs, ensuring that our ingredients are as pure as nature intended. Our commitment to inclusivity shines through as our products are vegan, gluten-free, and dairy-free, catering to a wide range of dietary preferences. And to sweeten the deal without compromising on your well-being, we never add any sugars or even so-called natural sweeteners. With Frozen Garden, you can savor every bite with the knowledge that you're choosing clean, wholesome goodness that fuels your body and delights your taste buds. Welcome to a world of flavorful indulgence that's as clean as it gets!