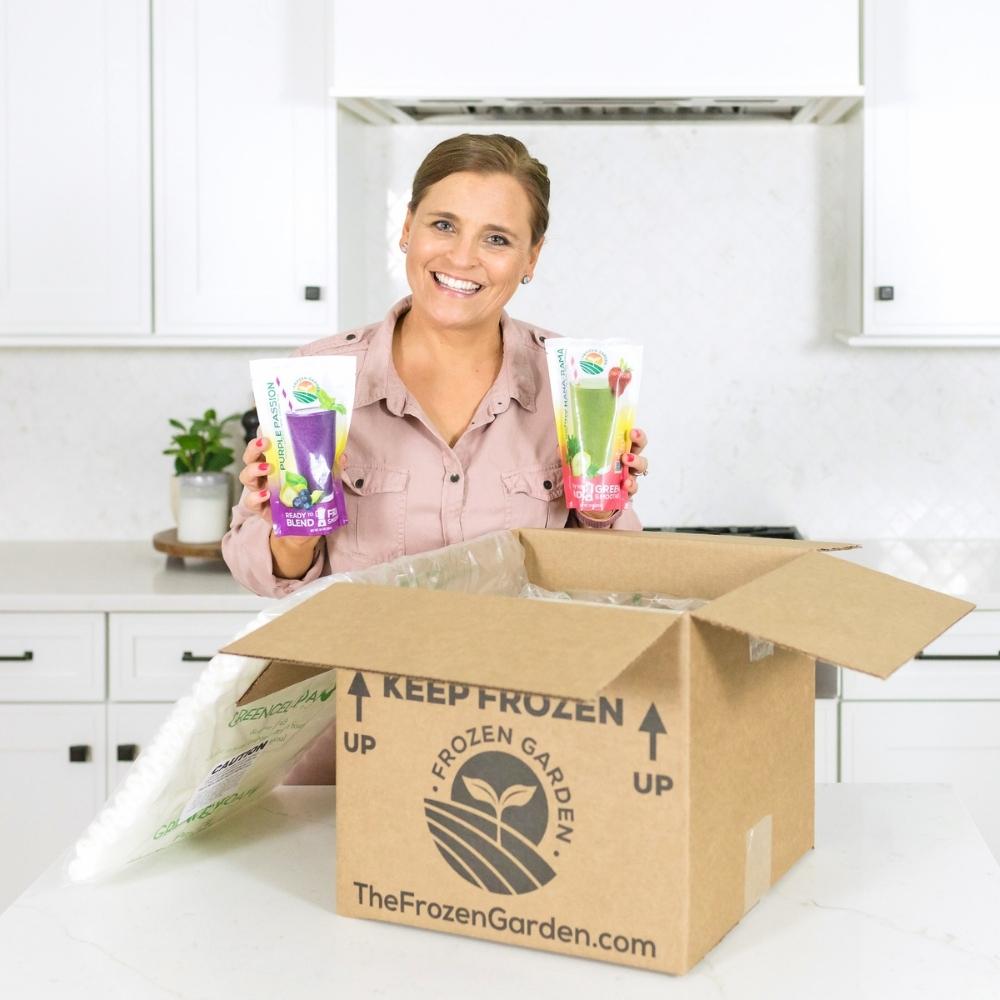 AMBASSADOR PROGRAM
food influencers and affiliates
What is a Frozen Garden Ambassador?
Long-time and new-to-us fans who spread the Frozen Garden love online across personal social media channels and websites.

They're creative, collaborative and like-minded people who share our obsession of real food for real people.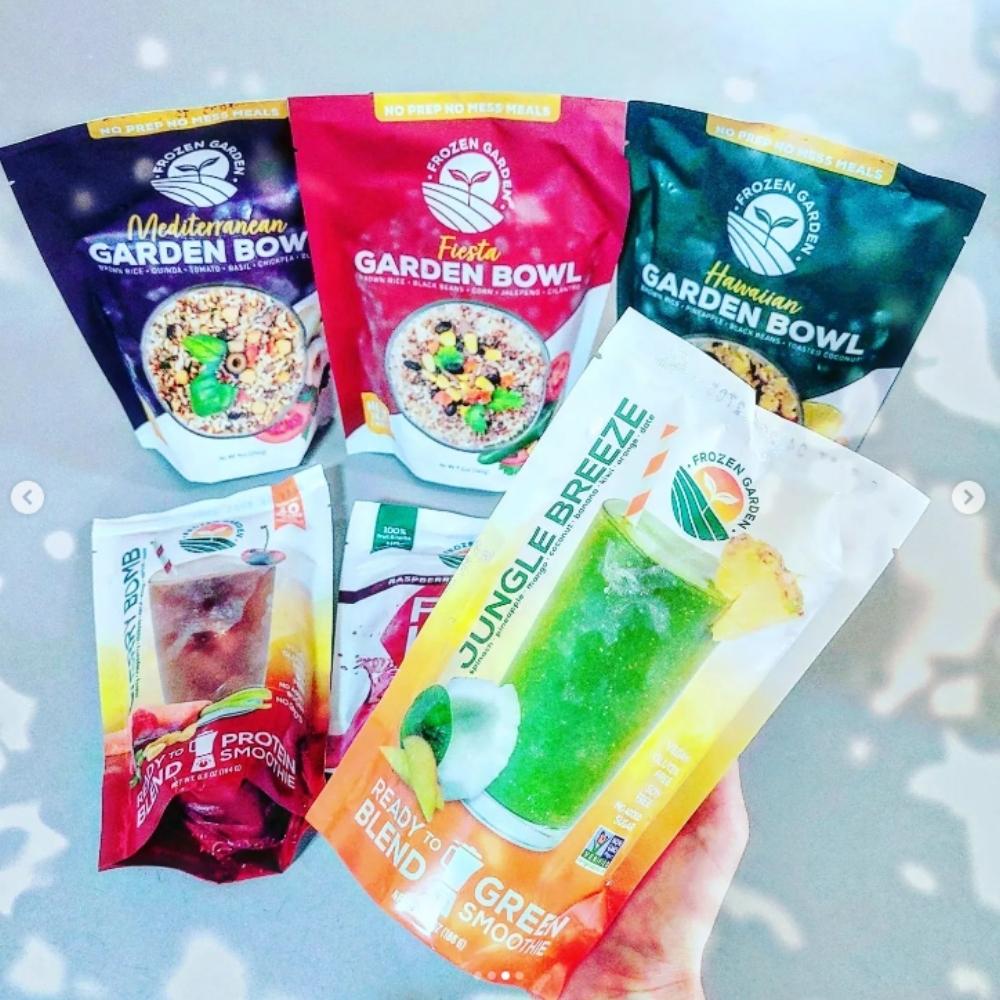 What are the perks?
Earning cash commissions. Who doesn't love seeing some extra coins in their bank account!?
Getting discounts on Frozen Garden products. Yes, we want you to save that hard-earned cash!
Early access to new product launches. You'll be everyone's new BFF!
Influencing new flavors and product lines. Yup, we want to know what YOU think we should handcraft next.
What do Ambassadors have to do?
Collaborate with our energetic, food-loving team to spread the word authentically via your personal social media or blog posts.

Tell your fans how much time you save in the morning with our Overnight Oats or how your lunchtime is a no-brainer with our Garden Bowls or how our Smoothies help you get your daily dose of fruits and veggies.

You can do as little or as much as you want. But remember, the more posts you tag us in -> the more people you send to our website -> the greater the perks!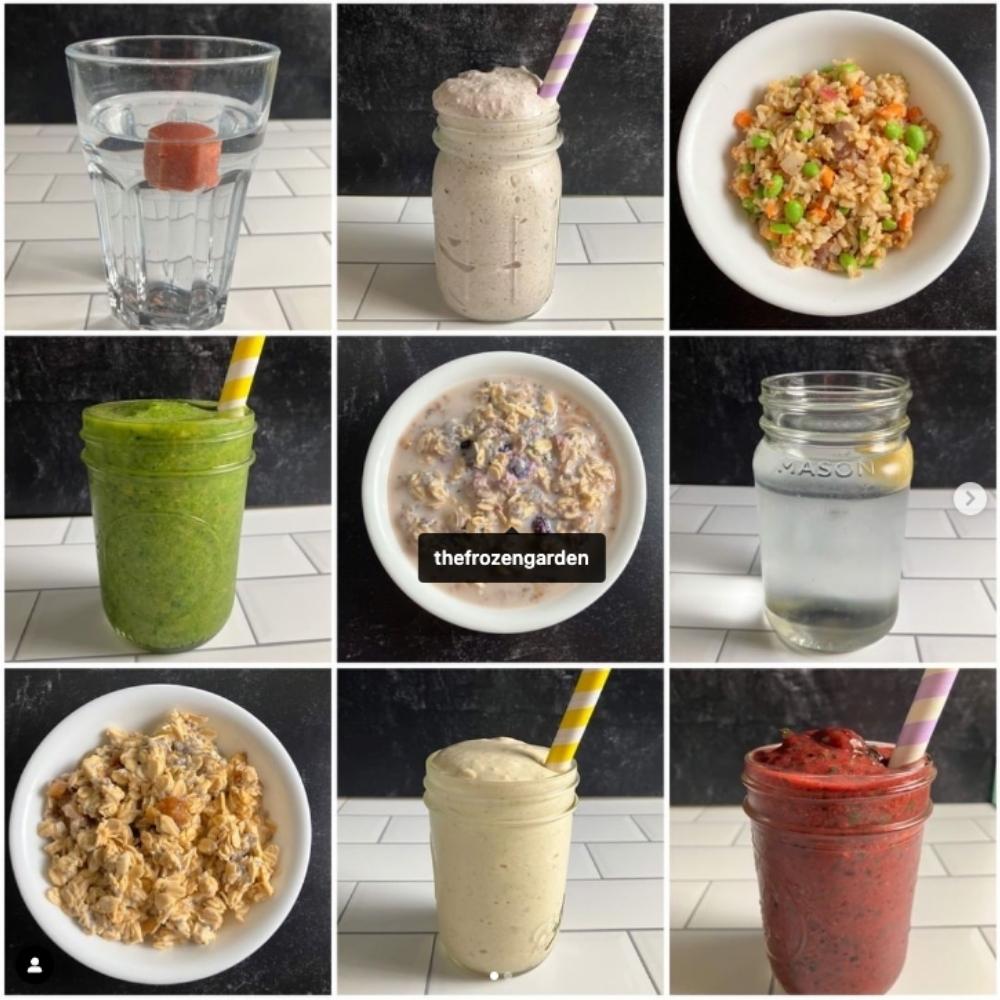 Does Frozen Garden offer paid collaborations or free products?
You will earn a commission on every order placed through your unique affiliate link. In addition to commissions, we offer paid placements and free products to Ambassadors who:
· Show an increase of audience engagement on their Frozen Garden social media posts.
· Drive quality traffic to our website.
· Post quality photography and videos.
Who can apply?
Anyone in the U.S. who loves Frozen Garden products as much as we do and wants to partner with a growing woman-owned company.
WHAT MAKES FROZEN GARDEN PRODUCTS BETTER
REAL INGREDIENTS
Our products are handcrafted using 100% whole fruits, vegetables, seeds, spices and nuts. You won't find any processed powders or fake sweeteners here...just the real stuff.
REAL FARMERS
Have you heard? We love local farmers! In our heart of hearts, we believe that to continue the real food movement we must support local food farmers. Plus, when you eat food from local farmers, the benefits are pretty ah-mazing. We source many of our fruits and vegetables from local farmers who deliver their produce right to our door. They harvest at peak season and we flash freeze to lock in those flavorful nutrients.
REAL CONVENIENT
We make it easy for your customers to nourish their bodies with nutrient dense foods. Just add liquid and blend for a delicious Smoothie or guilt-free Delite in 60 seconds, or just drop a Fusion cube in water for delicious flavor from real food. Our effortless Overnight Oats do their magic while you sleep and our Garden Bowls are ready in just 2-3 minutes in the microwave. Who knew that healthy eating could be so simple and convenient!
REAL PEOPLE
Frozen Garden is a woman-owned small business based out of Indiana where our products are handmade by real people.
NO FUNNY BUSINESS
Frozen Garden products contain no GMOs and are vegan, gluten-free, dairy free and have no added sugar.