HOW FROZEN GARDEN SMOOTHIE MIXES WORKadd liquid and blend for a delicious smoothie in just 60 seconds
POUR frozen smoothie pack into blender.
Add liquid of choice and BLEND smoothie for 60 seconds.
ENJOY the best pre made smoothies.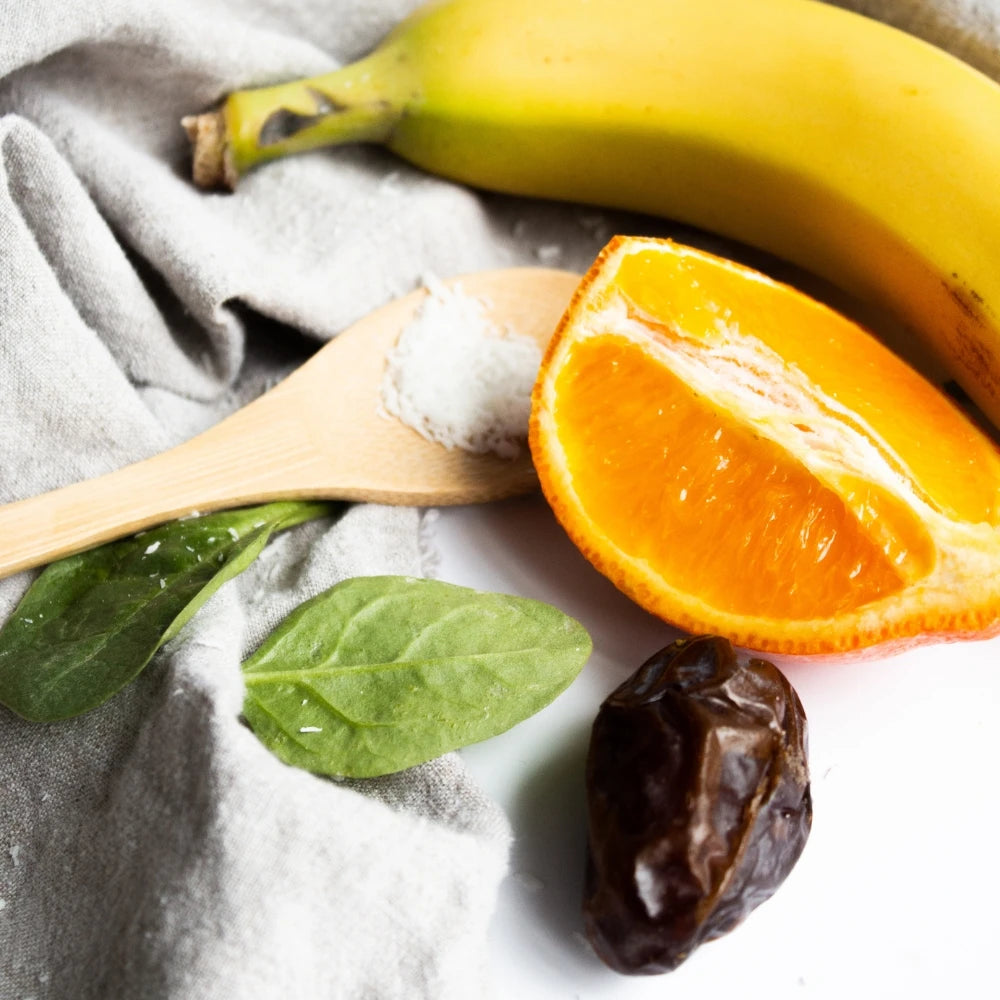 REAL FOOD. REAL EASY. REAL TASTY.
At Frozen Garden, we take pride in the art of crafting smoothies with the purest ingredients nature has to offer. Our smoothie blends are meticulously handcrafted with 100% whole fruits, vegetables, seeds, and spices. We believe in providing a complete and nutrient-dense smoothie mix, free from any added sugar, supplements, or gimmicks. With our commitment to quality, you can conveniently nourish your body with the wholesome goodness of our frozen smoothie packs, anytime and anywhere!
NO PREP. NO MESS.
Say goodbye to tedious meal prep, as Frozen Garden has taken care of everything for you! From meticulously designing each smoothie blend flavor to handling all the fresh ingredients, we've made it our mission to ensure you enjoy a hassle-free experience. No more time wasted on washing, peeling, or chopping – our pre-made frozen smoothie packs eliminate the prep and prevent food from going to waste in your fridge. With each pack making one 16 oz smoothie, all you need to do is add water and blend for 60 seconds – it's as easy as 1-2-3! And guess what? Our smoothie delivery service is quick and straightforward, without any subscription required! Embrace convenience and savor the goodness of the best smoothie mixes today!
FROM OUR FARMERS TO YOUR FREEZER
At Frozen Garden, our passion for real food goes hand in hand with our love for local farmers! We firmly believe in supporting the real food movement by sourcing ingredients from local food farmers whenever possible. To ensure the freshest and most flavorful smoothie blends, we partner with local farmers who deliver their produce right to our door, harvested at the peak of season. We preserve the goodness of these ingredient by flash freezing, bringing you smoothies that are bursting with farm-fresh goodness in every sip. Join us in supporting local farmers and indulge in the wholesome delight of Frozen Garden's smoothies today!
Order the Smoothie Variety Pack, a delightful selection of 14 mouthwatering smoothies, handcrafted with 100% whole fruits, vegetables, seeds, and spices. Embrace the convenience of our pre-made smoothies, delivered right to your doorstep. Join our smoothie subscription service and save an extra 5%. Nourish your body with the goodness of the best smoothie mixes!
WHAT ARE YOU WAITING FOR?
Get Frozen Garden's convenient, delicious and healthy pre made Smoothies delivered to your door with no subscription necessary!
WHAT ARE YOU WAITING FOR?
Get Frozen Garden's convenient, delicious and healthy pre made Smoothies delivered to your door with no subscription necessary!
FREQUENTLY ASKED SMOOTHIE QUESTIONS
DO I HAVE TO SIGN UP FOR A SMOOTHIE SUBSCRIPTION?
No, not at all! All orders default to a one-time order. Perfect for ordering what you want, when you want. Also a great healthy gift basket idea for the food lover in your life!

For those looking for the convenience of not having to place reorders, we offer a Subscribe & Save option. Select the SUBSCRIBE & SAVE 5% option in the cart to save 5% and receive a FREE GIFT in every order.
DO I NEED AN EXPENSIVE BLENDER TO BLEND FROZEN GARDEN SMOOTHIES?
Our Smoothies blend in almost every type of blender. Depending on your blender, we recommend blending for at least 60 seconds for a smooth consistency.
WHAT LIQUID SHOULD I BLEND YOUR SMOOTHIES WITH?
You can use any liquid that you like! When we create each flavor, we design it to be blended with water. But, that doesn't mean you can't customize your smoothie by blending it will almond milk, coconut water, juice, oat milk and more!
Check out
The Ultimate Guide for Choosing the Best Liquid for Smoothies
for tips and ideas.
HOW MUCH DOES SHIPPING COST?
Due to the logistics and cost of shipping frozen items, there is a minimum order amount of $49. We offer FREE SHIPPING on orders of $125 or more.  
For orders below $125...
Zone 1: $8.99  ·  Zone 2: $11.99  ·  Zone 3: $13.99  ·  Zone 4: $16.99 
WHEN WILL I RECEIVE MY SHIPMENT?
Due to the logistics of shipping frozen and ensuring your Frozen Garden goods arrive in a timely (and frozen) manner on your doorstep, we are only able to ship orders out on Mondays, Tuesdays and Wednesdays (Zone 1 & 2 also ship on Thursdays if Saturday delivery is available). All orders placed by 11:59pm EST the night before will ship out on the following Monday, Tuesday or Wednesday, with the exception of major holidays and/or weather forecasts that may result in delays during transit.
Find your location on the map below to determine how long your package will be in transit once shipped: